What you do:
Applicant Card
You can access the applicant card by clicking on the applicant's name from any of the manage applications or applicants screens.
The applicant card contains biographical data about the applicant, information about the applications, a system log of actions/documents/communications for the applicant, and a copy of the resume.  
From the applicant card you can access information about the job, communicate with the applicant, add notes and documents to the applicant, check references, fill out forms, and send or assign the application to another user.
What you see: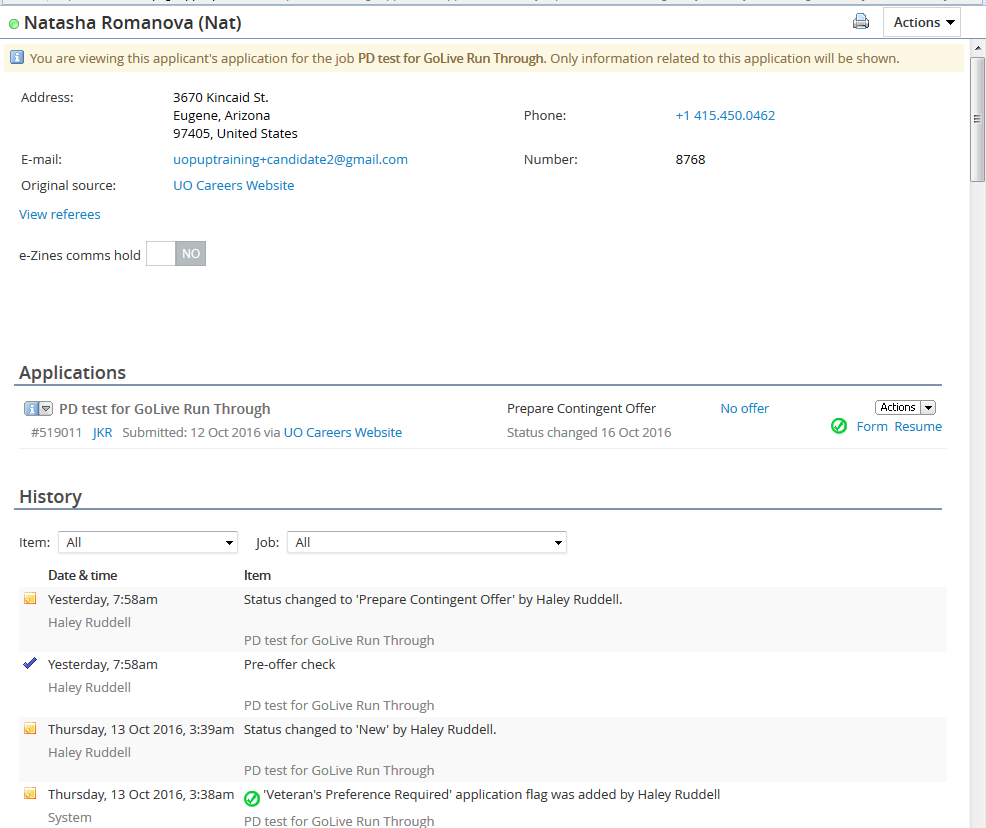 ---
Applicant Information
Biographical data about the applicant.

---
Applications
This feature only displays the current application for the applicant.  
You can see the job title, current applicant status, access the offer card, take actions, view the application form and resume and any applicant flags from this view.
To access the applicant materials, click on Form.  Applicant materials uploaded as part of the application will be available to open from within the form.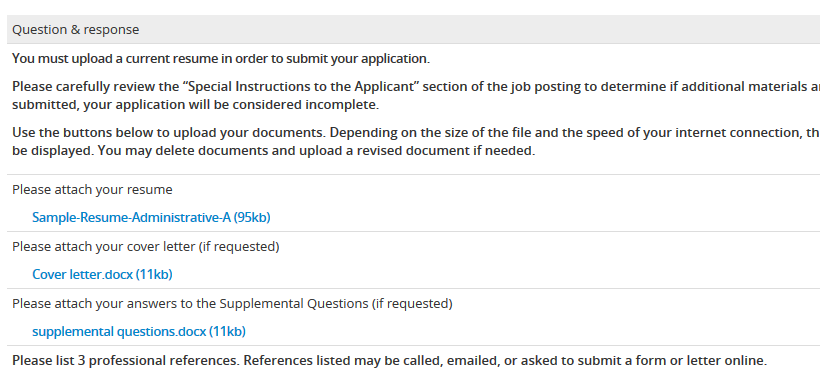 ---
Applicant Card Actions
You can take actions against the applicant by clicking on the "actions" menu next to the job. 
You can add documents, notes, assign or send the application, communicate, attach forms, and view applicant references from the actions menu.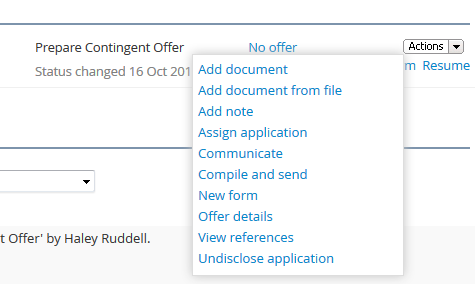 ---
Job information
Job information is accessible by clicking on the "i" next to the job title.
Job information contains information about the job, recruitment process, applicants, sourcing, and any job notes.
You can leave notes against the job by clicking the yellow note icon under the job title.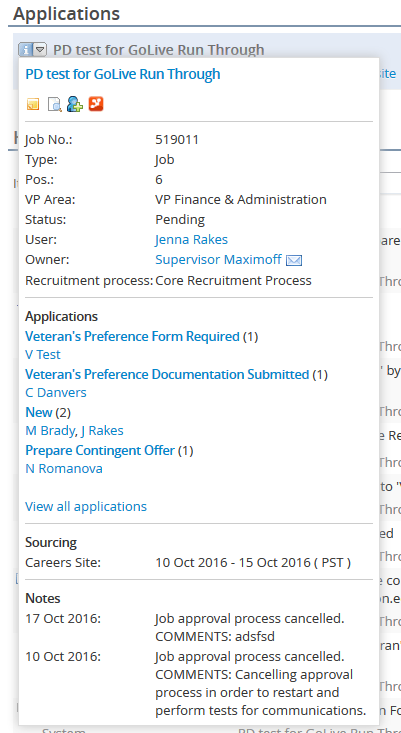 ---
History
The applicant's history for their current job is available.  This history records information including status changes, notes, documents, system checks, and communications.  You can filter on items by using the drop down menu at the top.
You can view some items in history including communications.  Click view next to the item in the history log in order to view the item.