What you do:
Search Committee
From your dashboard, click on the link "Jobs requiring panel review" to view jobs and applicants as a search committee member or administrator.
You can also access this through your the main menu located on the left side of the main menu bar at the top of the page.  Search committee can be found under the "Workflows" header.
What you see: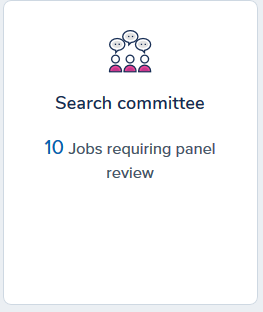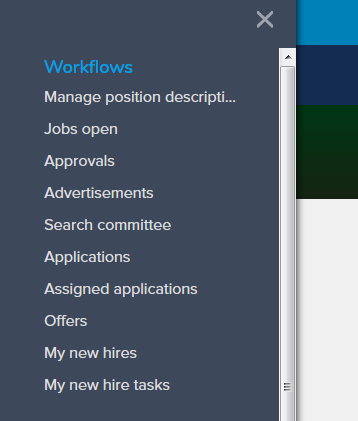 ---
From My search committee jobs you can view the job, number of applicants, and your role on the committee. 
If you have permissions, you may view the job (supervisor/hiring manager).
Click on "view applicants" to review applicants.

---
Applicant Review
Applicants are grouped by the applicant status.  The search committee form can be accessed for multiple statuses. 
All users can click on the icons next to the applicant's name to access the application form and the resume (circled). 
Search committee members who have supervisor-level permissions will be able to see applicant flags from the search committee view.  Flags will not be visible users in other permission levels.  Committee members with supervisor-level permissions can click on the applicant's name to view the applicant card and access applicant forms and documents.
Clicking on the form icon will bring up the application form, users can access applicant materials such as the resume, cover letter, and supplemental questions by opening them directly from the applicant form.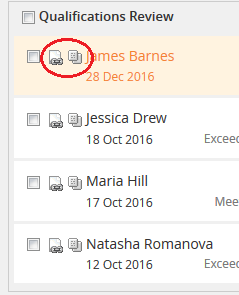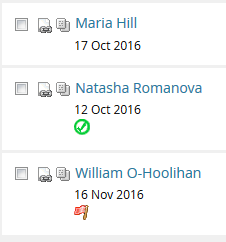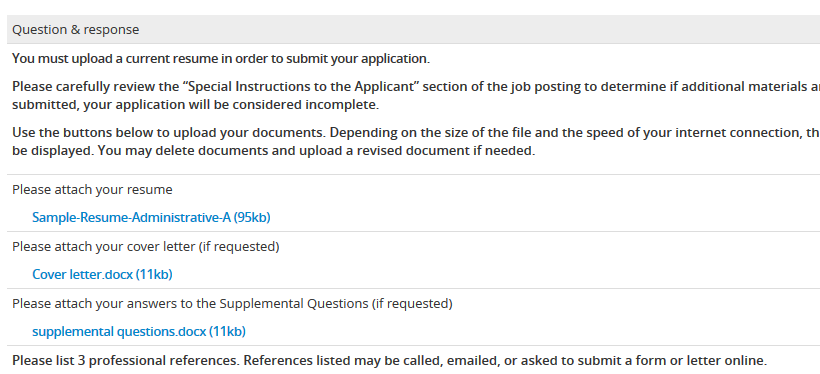 ---
To leave feedback on an applicant after reviewing their materials, type your comments in the comment box(s).  To make an assessment outcome, use the dropdown menu to select an assesment.
This form will save as you go.
If you have set up selection criteria in the Requisition, search committee members can set a recommended selection outcome and leave comments against each criteria for each applicant.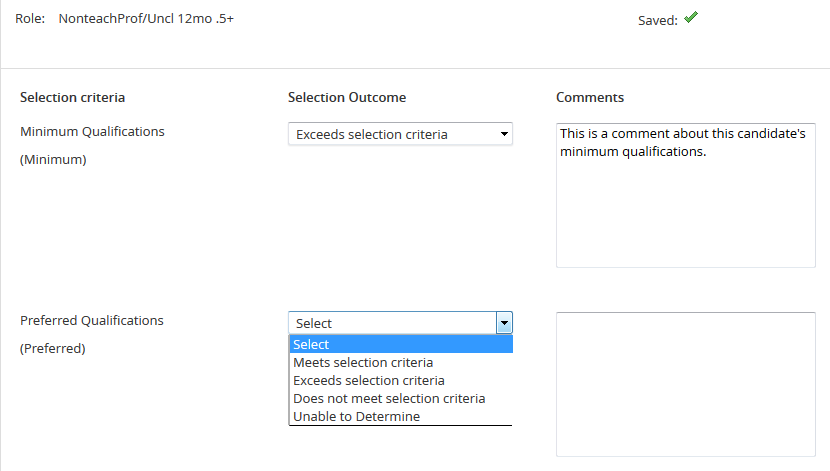 ---
A summary comment and selection outcome can be left against all applicants.
If selection criteria are not used, all applicants will have a summary field and selection outcome.
Click "save and next" to advance to the next applicant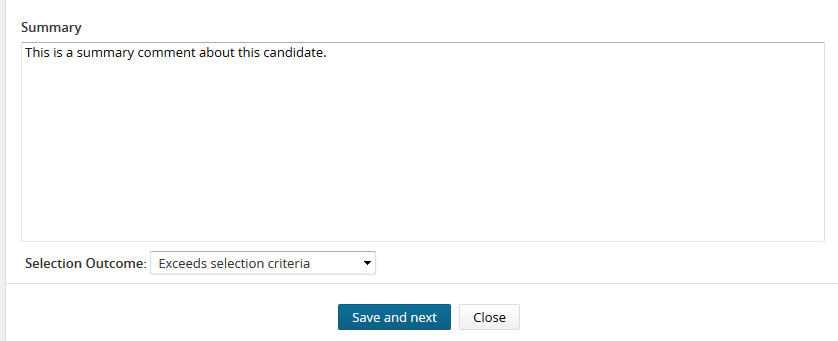 ---
Once an applicant has been reviewed, they are marked as reviewed.  The summary selection outcome is then visible next to their name.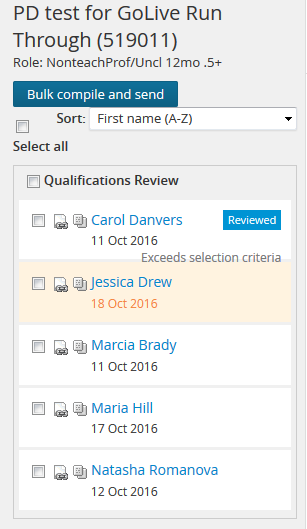 ---
Search Administrator
The search administrator can view all search committee members' responses for each candidate.  
If you are the search administrator, your role will be listed as "Chairperson" in the search committee jobs page.
Click on "view responses" next to the job you would like to view responses for.
Responses can be exported and distributed out of the system.