Congratulations to the 2017 distinguished panel of Outstanding Award recipients: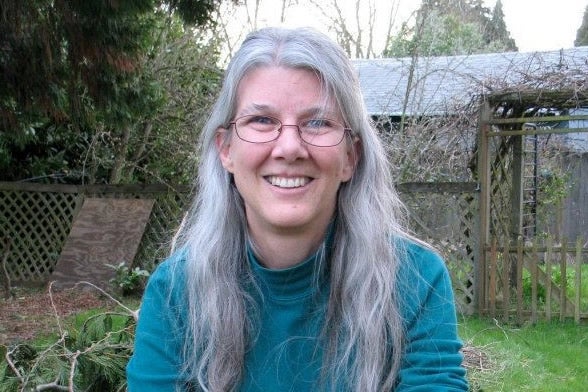 Arnita Albertson
Scheduling & Academic Support Specialist
American English Institute
Arnita exemplifies the spirit of an Outstanding Employee each and every day as she expertly navigates the twists and turns of course scheduling, instructor preferences, and room availability. That in and of itself deserves an award, but Arnita Albertson is recognized for more than her scheduling expertise; she delivers so much more than her title of scheduling and academic support specialist indicates. Arnita's preparedness, attention to detail, and systems thinking has made her an integral part of the decision making process at the American English Institute. Arnita is described as "dependable, an excellent problem-solver, and amiable team member who juggles complex tasks with grace on a daily basis and maintains her composure under tight deadlines." According to one of Arnita's many supporters, her contributions to AEI are voluminous, but above all, she makes a significant contribution as AEI seeks to meet the UO vision, and Arnita allows faculty and staff who interact with students to fulfill the university's purpose.
---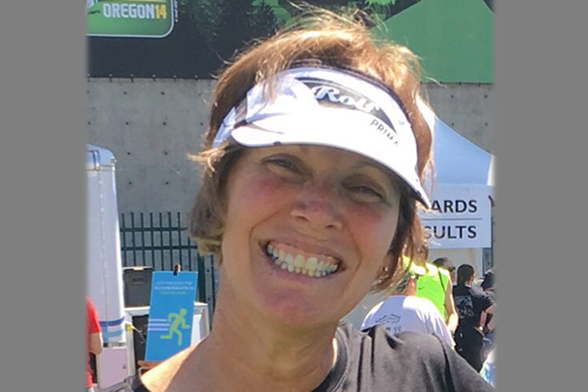 Megan Banks
Sustainable City Year Program Manager
Sustainable Cities Initiative
Megan Banks leads a program in the Sustainable Cities Initiative department that embodies what this university is all about—our vision of enriching the human condition through collaboration, teaching, mentoring, creative inquiry, outreach and public service. Each year, Megan matches 25-30 existing university courses and their professors to community-defined project areas in an Oregon community. She often works with faculty in five UO Schools (Business, Law, CAS, Design, and Journalism) and must meet their individual needs and collective goals to achieve an outcome that is much bigger than any individual part. A key indicator of Megan's success is the community of faculty she has built who proudly identify as a Sustainable Cities Yearly Program contributor. The 500+ students who participate in the program annually also identify with this larger program community as one of the most important academic and professional experiences they have at the UO. The impact of Megan's work is summed up by one of her supporters who represents a city involved in a recent program. He shared that while the goal of the operation is a partnership, there are always competing interests that Megan fairly balances to ensure the program is a success for all involved, students, faculty, and City staff and decision makers.
---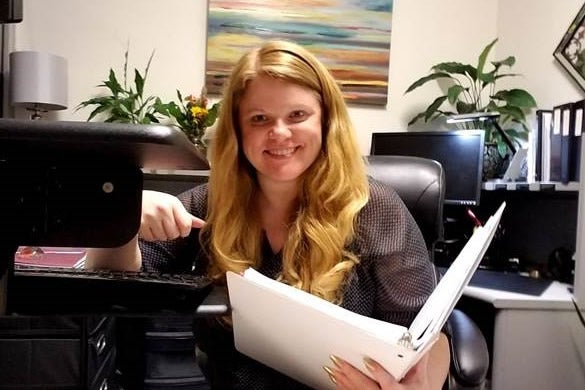 Melissa Bowers
Department Manager
Department of English
Melissa is recognized for transforming the culture and atmosphere of the Department of English. She has facilitated this change by empowering staff, making key hires, and setting a standard for leadership and expectations. She has also made courtesy and customer service a top priority while providing an exemplary model of both. The Department Head, David Vazquez, shared that he is amazed at Melissa's ability to make such positive changes for the staff, students, and faculty in such a short period of time. Melissa joined the English Department less than 3 years ago. Members of the department share their accolades by saying she demonstrates the most professional, efficient management style they have ever experienced in 25 years while working at numerous universities. Melissa's value and contribution has extended beyond the English Department as she steps into a larger leadership role within the College of Arts and Sciences. One supporter summed it up best by saying Melissa has contributed to the mission of the department and the university in her focus on supporting students and teachers in their various work; she has enhanced the work culture, the sense of community and inclusion among office staff, faculty administrators, and all department stakeholders; and, by example and gentle guidance, she provides leadership within the department and beyond. I don't know about you, but I am planning a visit to the English Department very soon, to check it out and learn from one of our university's prized leaders. Melissa, congratulations on earning this award.
---
Paula Braswell
Director of Admissions
Clark Honors College
Paula exemplifies the university's mission in every interaction, be it an internal honors college staff meeting, an interview with a prospective student or parent, on the road presenting to Portland about the honors college, or in the grocery store. Paula's clarity about the university's mission that values excellent academics aimed at civic engagement, her personal integrity, her understanding of processes and interest in improvement – on both a human and systems level – and her devotion to personal responsibility, dependability, and humane compassion have earned Paula the respect and trust of her faculty and staff colleagues as well as the students in the Clark Honor College. Paula's excellence is evidenced in the enrollment at the college as admissions are up this year and the student body is more diverse. Her supporters describe her as the beating heart of the Honors College, beloved by all and absolutely essential to their existence. No one is more masterful at conveying the heart, as well as the rigor, of the Clark Honors College.
---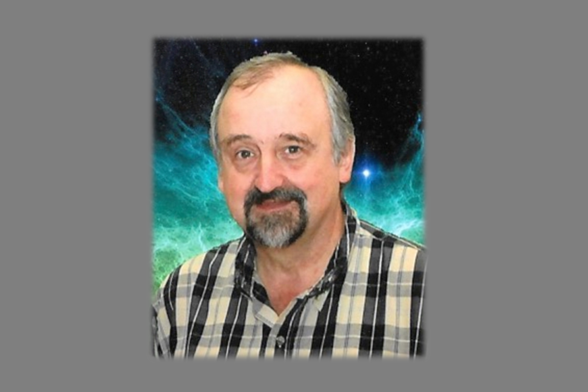 Tom Coates
Fabrication Lab Supervisor
College of Design
Tom Coates transforms his talents literally into tangible products for all to treasure. Tom's management of the wood shop in the College of Design has built a site where new and experienced students alike can feel empowered to pursue their research and ideas in a welcoming and non-judgmental environment. Fabrication shops can feel intimidating to new students in particular. This is where Tom's real contribution comes through. Tom's genuine warmth creates an environment where students feel like they can access Tom's expertise without judgment. Tom has made the College of Design's wood shop a beehive of activity and inclusiveness. One supporter adds that Tom has positively affected so many students with his love for wood working and his cleverness for problem solving. He goes the extra mile for students, creating tutorial videos of how to use the equipment, building structures and storage so the shop is in excellent condition, and he repeatedly stays after normal work hours to help students complete their projects during midterms and finals. He embraces the ideas and creativity of both students and faculty, and he works with each and everyone of them to achieve their goals no matter how odd the project may be. He once helped an art student engrave an image on a chocolate bar.  Tom's unwavering support and dependable calmness inspires those around him.
---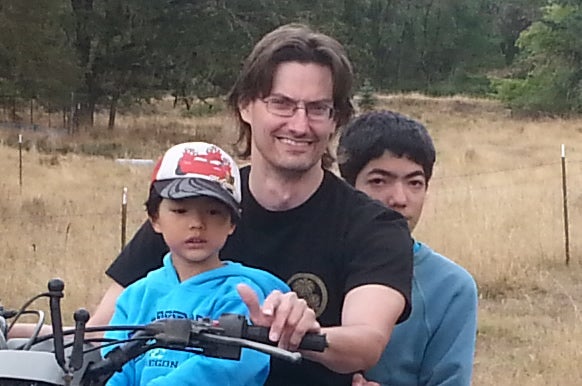 Travis Hadwen
Food Service Worker 3
University Housing
Travis Hadwen is outstanding not only because of his dependability and dedication to serving thousands of students in one of the busiest dining halls on campus, but also because of his keen ability to elevate the work of those around him. Travis goes above and beyond in everything he does serving as a role model for service and excellence on-the-job. His nomination was spearheaded by his immediate co-workers who treasure his kind spirit, humility, resourcefulness, and communication, not to mention his mad food prep skills. Travis influences others to do their best through positive reinforcement and kind-hearted criticism. One of Travis' colleagues describes him as a remarkably humble person who can admit a mistake while empowering those around him through understanding and mentorship. Above all, Travis transforms a high-pace, pressure packed kitchen into an enjoyable place to work.
---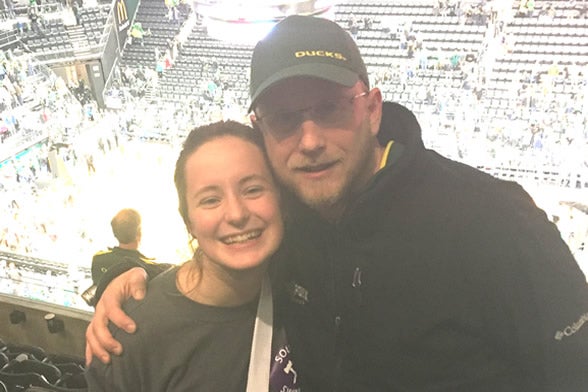 Loring Hummel
Web Services Team Lead
CAS Information Technology
Loring Hummel exemplifies cross-department collaboration. He serves the College of Arts and Sciences community in a variety of ways by delivering technological solutions to countless needs. As a leader of the web services team, Loring has demonstrated an exemplary combination of technical expertise, professionalism, and leadership. His supervisor shares insight into Loring's success by saying, "From collaborative planning to shared retrospectives at the end of a project, and at their daily check-ins, the web team has reached a new level of respectful and intensive communication and peer accountability. This shared leadership model is having a beneficial, contagious effect on the rest of our organization." Another supporter said, "Loring is a skilled developer and database programmer, but his key strengths lie in strategic thinking and project management. Loring reminds us to see the big picture for our college and for the university as a whole. He is always thinking about how our projects fit into our mission and with other projects. In this way, he brings a much-valued sense of strategy and vision. It is apparent that Loring has a remarkable way of bringing people from different departments and areas of expertise together to deliver a collaborative project to completion that elevates the university's important work for faculty and students alike.  He has a high degree of trustworthiness and diplomacy, which are essential for negotiations with stakeholders of enterprise data and enterprise systems, and Loring's clarity and expertise win trust again and again.
---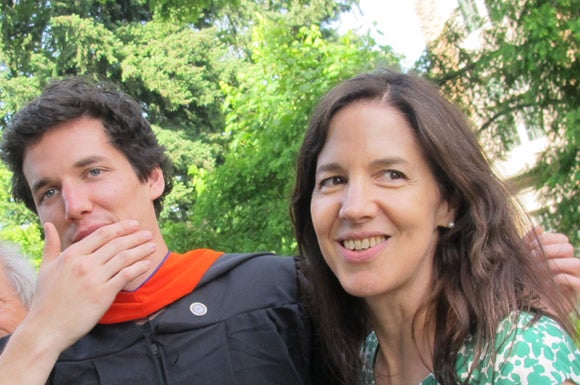 Kim Larsen
Office Specialist 2
Center for Applied Second Language Studies
Kim Larsen has evolved her role as an Office Specialist 2 from routine office management to become an integral part of the Center for Applied Second Language Studies' ability to thrive at this university. She has taken on key processes, most notably editing proposals and other communications, to elevate the success of the center, which relies exclusively on external funding. Originally tasked with simply reading proposals to correct grammar and punctuation, Kim has now become a key contributor by editing proposals for clarity and ensuring that they meet the request for proposal guidelines. The quality of her work has allowed for more of a hand-off approach of less-than-polished drafts, knowing that Kim will help shape them into a quality proposal for submission. Kim has also become a figure of accountability in the office. She works independently with a project management system she helped develop to be sure that project teams are using the system, that information is retrievable within the system, and that project teams have the information they need to do their best work. Her weekly accountability check-ins with project teams have created a structure in which every employee feels supported. In addition to her work within the center, Kim has fostered a community with other units the Riverfront Research Park building. As new units move in, Kim has organized welcome events for them. Even those in other departments recognize Kim's contributions as they frequently seek her out to ask questions about facilities or to locate resources on campus more generally. Kim exemplifies the attributes of a competent, caring, and committed employee who advances the university's important work, day in and day out.
---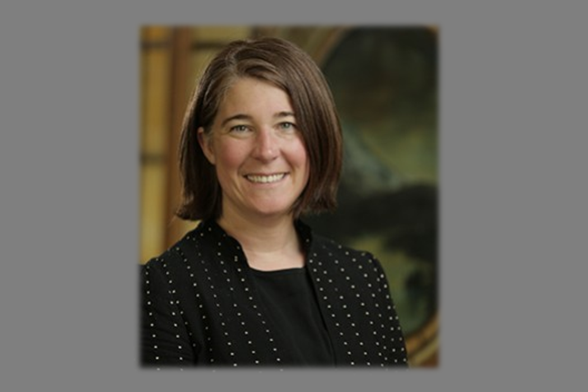 Missy Matella
Assistant General Counsel
Office of General Counsel
Missy Matella has the difficult task of navigating the legal world of higher education while also facilitating progress and change. She has worked tirelessly to bridge the Office of General Counsel with countless departments and units across the university. She has engaged in outreach efforts widely, bringing an open mind and willingness to listen and hear the concerns of others. Her efforts have built trust with very critical constituents including faculty and staff. One supporter captured the essence of Missy Matella in a nutshell: "While Missy's keen intellect is critical to her success, it is her judgment and interpersonal skills that are fundamental to her effectiveness. Clients across campus seek out her counsel not just because she knows the law, but because she brings sound judgment to her advice, explaining difficult realities and concepts with a disarmingly easy-going, and understandable style. Her work, in particular, on the newly adopted "responsible employee" policy shows Missy's skill at building consensus, as her work was instrumental in the crafting of a policy that, once highly contentious, was ultimately passed with a strong consensus of stakeholders. In a world that is often critical, or even skeptical, of attorneys, we have a truly outstanding one among us.
---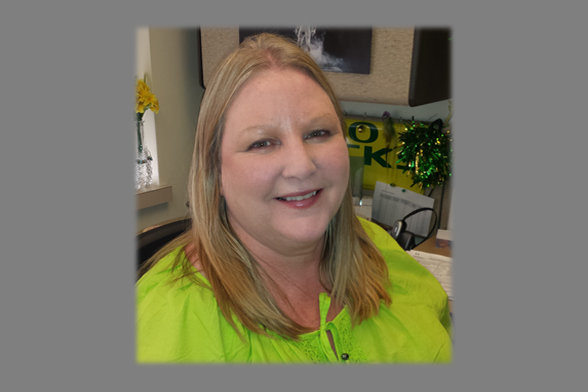 Dee Rawson
Senior Human Resources Specialist
Human Resources
Dee Rawson has been at the university for 36 years and has worked in numerous offices all related to institutional research, budgeting, finance and administration, and human resources. She is truly the magic behind the curtain as she coordinates with departments and units across campus to ensure employment data is accurate and entered in a timely fashion. While Dee is certainly valued for her dependable accuracy, attention to detail, and institutional knowledge, those who have the pleasure of working with Dee equally value her cheerful disposition, kind collaborative problem-solving, and her healthy balance between compliance and accommodation. Like many of the other award recipients, Dee's work in HR crosses over into other departments and units across campus. Here is what a few HR partners have to say about working with Dee:
"Dee searches for the most efficient way of accomplishing our tasks, while staying within the boundaries of her own strong sense of ethics and compliance."
"Dee is always more than happy to help and very quick to respond. Even though a call from Dee often means I probably made a mistake, I am always glad to talk to her. I really appreciate her direct, but at the same time, very kind nature!"
"I have only memorized three phone numbers on campus, 1) my main office, 2) my own, and 3) Dee Rawson's. She is such an incredible resource and colleague. She is helpful and knowledgeable, and her attention to detail and grasp of pay procedures blows my mind. Dee applies her knowledge and expertise to work through difficult situations that relate to payroll, issues that are often politically and time sensitive. She is always, and I mean ALWAYS, super cheerful, respectful, accessible, and collaborative."
---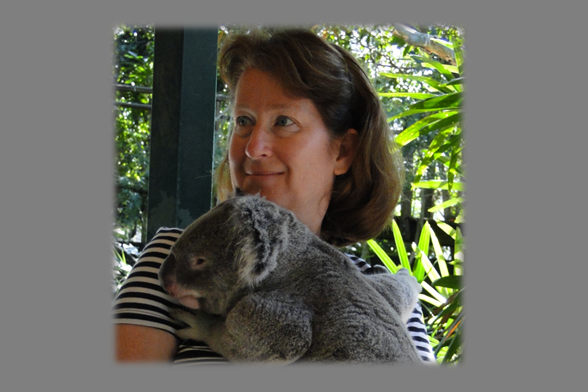 Laurie Schneider
Grants/Contracts Coordinator
Department of Physics
Laurie Schneider wears many hats within the Physics department. She at any moment can be found navigating an HR service as the business manager of the department, coordinating accounting and purchasing services to get a newly hired faculty member's lab set up, or providing post-ward grant administration. Laurie touches all things to keep the department of physics in operation and do so with exceptional expertise, customer service, and respect. Her colleagues recall numerous occasions when Laurie has successfully resolved what seemed like an intractable issue involving grants or contracts. Her resolve is truly remarkable and valued immensely by the faculty and staff with whom she works. Laurie's dependability, leadership and graciousness has kept an even keel and provided stability during a period of transition. Her willingness to step up enabled the physics department to continue to deliver outstanding work on behalf of the university.
---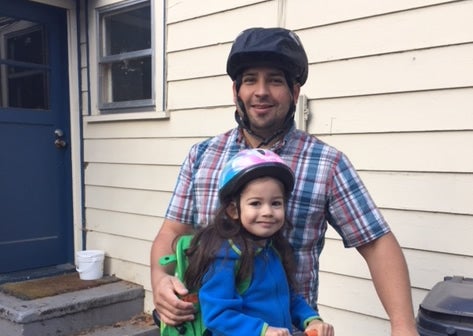 Arturo Zavala
Academic Advisor
College of Design 
Arturo Zavala reflects what being an exemplary institution of higher education is all about as he touches the lives of countless students each and every day. As an academic advisor in the College of Design, he routinely goes above and beyond to help students make connections across campus. From collaborations with Residence Life to co-advising students with colleagues from the Center for multicultural academic excellence and the Office of Academic Advising, Arturo consistently promotes the idea of an academic team, helping students access advising from a community of campus support. He takes a holistic approach to helping promote student success, which is evident both in his work with individual students and his contributions to groups like the Tuition Refund Committee or University Advisor Cabinet, where he likewise demonstrates a commitment to creating an equitable campus climate. As stated by one of Arturo's many supporters, he is a champion of collaboration and teamwork within and across departments. One of Arturo's many notable accomplishments while working at UO is the development of College Block, a Week of Welcome Signature Event that has become a UO tradition involving over 40 departments and more than a thousand incoming students. Arturo's leadership and emphasis on building community allowed College Block as a means to encourage students to pursue their curiosity, build connections with faculty on campus, and encounter their interests across a variety of academic disciplines. His vision and implementation during College Block's development process were instrumental in ensuring an event that engages students' interests while promoting the liberal arts values and research mission of the university. This statement nicely sums up Arturo's accomplishments and contributions: "Arturo exemplifies the University of Oregon mission on a daily basis by acting on a human scale to generate big ideas. His positive energy, creativity, and commitment to inclusivity and excellence get things done for the students he serves, as well as for his unit, division, and college."